We have a responsibility to young people and our future—
and this is our opportunity to live it.
With the $700 million Golden State Pathways and dual enrollment program, California is making a once-in-a-lifetime investment in student success. Fast Forward California is a partnership designed to help us meet this moment. 

To do this right, our state's educational and workforce systems must come together to ensure effective implementation, powerful student experiences, and equity every step of the way—because this effort will miss its aim unless it serves the Black and brown and low-income young people who comprise the majority of California students today. 
Start your planning
Fast Forward California has harnessed the power of our collective experience to create an action-oriented planning resource to help you bring complex systems together in service of young people.
Powered by partnership
Fast Forward California partners are seasoned collaborators with more than a decade of experience accelerating students on the path to college and career success. We know what quality, equity, and coherence across a system looks like and what it takes. And we're ready to apply our knowledge, networks, and resources to this all-important purpose.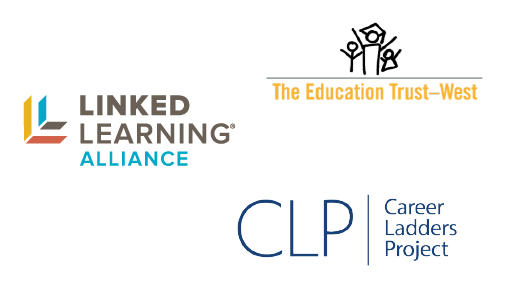 Working together for students
This work takes meaningful connections and collaboration across school districts and higher education institutions, employers and community partners, policymakers and advocates—and you.
Tools
Download tools to help leverage resources for students in your home community.

Events
Take part in opportunities to learn, share, and connect—virtually and in-person.
Newsletter
Stay informed and involved as this golden opportunity unfolds.